The Silect Network of Trusted Partners
Silect's worldwide partner network can assist with the licensing, implementation, training and services of Silect Software products. To find the right Silect Partner for your requirements and location, view our current list of partners below or if you need help in finding a partner to fit your needs, please contact us at [email protected].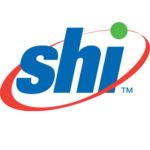 SHI is a leading corporate reseller of software, hardware, and related services, providing government agencies, educational institutions and Fortune 1000-Fortune 500 companies with all of their technology needs.
http://www.shi.com

Insight is a leading provider of computer hardware, software, cloud solutions and IT services to business, government, education and healthcare clients.
http://www.insight.com

Every day, thousands of organizations rely on Softchoice to provide insight and expertise that speeds the adoption of technology, while managing cost and risk.
http://www.softchoice.com

World leader in business-critical Native Management Packs
All OpsLogix SCOM Management Packs integrate fully into System Center Operations Manager 2012, 2016, 180x, 1901 & 2019, as they are native to Operations Manager and require no independent additional plug-ins or connectors.
https://www.opslogix.com/

SoftwareONE helps optimize your entire software estate – both on-premises and in the cloud. Through our proprietary Software Portfolio Management (SPM) approach, we help you reduce complexity, costs and risks, while increasing the flexibility to meet your business needs on a global and local basis. See how.
http://www.softwareonce.com

COMPAREX is a global IT provider specializing in license management, sourcing, technical product consulting and cloud-based professional services.
http://www.comparex-group.com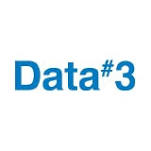 A leading Australian IT services and solutions provider, Data#3 Limited (DTL) is focused on helping customers solve complex business challenges using innovative technology solutions.
https://www.data3.com/