MP University
Silect is proud to present MP University - the premier online learning event for the SCOM and Azure management communities.
Check back soon for the schedule and agenda of our next MP University expected in May 2021.
Here is the content from our most recent MP U in November 2020.
System Center Operations Manager Updates
The SCOM product group will have a session giving an overview on the continued investments and planned improvements for the product.
Bhavna Appayya
PM, Microsoft

Everything you need to know about authoring SCOM Management Packs (well – almost everything)
In this session we'll show you tools and techniques for authoring awesome SCOM management packs. Everything from XML to MP Author to VSAE and beyond! We'll also teach you everything you need to know about fragments and how using consistently using fragments results in better monitoring. We'll even show how your users can get into the MP authoring fun!
Mike Sargent
Senior Developer, Silect

PowerShell + REST APIs = the easy way to integrate data into SCOM
Do you want to get data into SCOM from your favourite cloud platform? But don't want the hassle of writing XML for a custom MP or have time to learn VB? Then join Bruce Cullen – Director of Products at Cookdown and find out how Cookdown's free PowerShell MP lets you author custom monitoring in PowerShell, by pulling data from REST endpoints – the simplest and easiest way to integrate data into SCOM.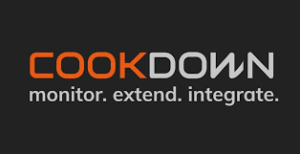 Reinventing the IT operations remote workspace – How to author a cloud connected application in SCOM
In this session we will discuss how to extend on-premises monitoring in SCOM to the cloud using our new Teams Connector for SCOM. With DevOps as a focus, we solve the problem of distributed teams that have gained responsibility for IT-operations and want to view and be engaged and involved with system failures. By implementing a Bi-Directional connection between Microsoft Teams and Operations Manager, organizations can respond quickly and act on any system failure detected from Operations Manager.

Author your own SCOM reports using the SCOM Data Warehouse and SSRS Report Builder
Using the tools you have already deployed, learn how to create a simple report that you can share with your users. Topics will include an overview of the SCOM Data Warehouse schema, some sample queries, how to build a simple report using Report Building and finally, how to leverage your query in SquaredUp.  Beyond the presentation's reporting aspects, the queries and techniques shown have wide-ranging applicability to the SCOM admin

Developing Power BI Dashboards for SCOM
This session will demonstrate to access, clean and transform data using amazing capabilities of power query. Along with, you will learn about data modelling, relationships, and DAX formulas to explore data in a real sense. Eventually, you will learn to visualize the modelled data using default visuals, and publish the report on Power BI cloud.

Enterprise-Scale landing zones; turning the lights on using Azure Policy and Azure Monitor
Moving from on-premises to Azure introduces new paradigms related to monitoring as spectrum of signals to be aware of, all the way from the Azure fabric, the Azure platform for the organization, and last but not least; the workloads deployed in Azure.
In this session we will learn about management and monitoring at scale in Azure, through a hands-on approach with a lot of demos, and demystify the tools and capabilities the platform provides.
Kristian Nese
Uday Pandya
Microsoft