Kubernetes Management Pack
360 view of your business-critical applications
Silect is proud to announce it has partnered with OpsLogix, a world leader in business-critical Management Packs for System Center Operations Manager (SCOM), to offer OpsLogix's popular Kubernetes Management Pack to its robust SCOM customer base. Read more about this partnership here.
Through this strategic partnership, Silect will provide OpsLogix's Kubernetes Management Pack for SCOM exclusively to the North American market. Organizations across USA and Canada can now take advantage of the trusted, future proof and cost effective Kubernetes Management Pack fully integrated in their SCOM environment. Silect also provides the OpsLogix VMware Management Pack.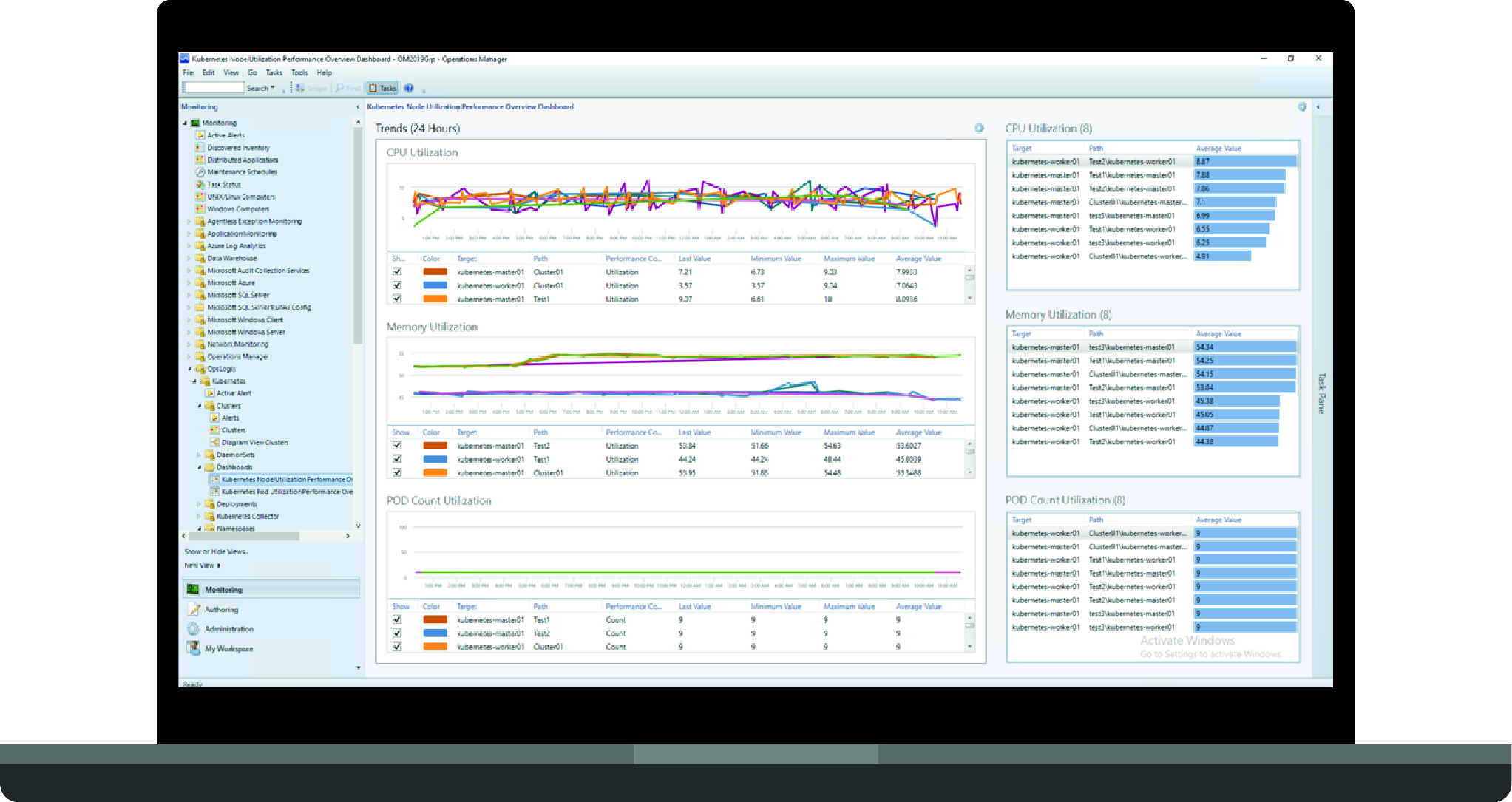 – Trusted
– Efficient
– Future proof
– Competitive pricing
With the Kubernetes Management Pack you can be up and running in minutes. You do not need any external software or connectors and everything is self-deploying.
To ensure a minimal footprint on performance in SCOM and Kubernetes, our Kubernetes Management Pack utilizes an advanced collector with an intelligent caching mechanism.
The Kubernetes Management Pack is under continuous development and there are constantly new features being added and support for the latest versions of Kubernetes.
About OpsLogix
Founded in 2009 in Amsterdam, OpsLogix is an international software manufacturer that develops add-ons and plugins for the Microsoft System Center suite. The company is part of the Microsoft Alliance Enterprise Cloud Group. OpsLogix develop innovative products for (virtual) infrastructure management.
Interested? Let's get in touch!
The OpsLogix Kubernetes Management Pack offers a competitive price, great functionality and continuous product development. In addition it is super-easy to deploy and get started.
Get your free trial by filling out the form.