Silect Delivers Support for Azure Monitor SCOM Managed Instance
Microsoft has announced the General Availability of Azure Monitor SCOM Managed Instance which represents a major step forward in the management of hybrid datacenters. SCOM MI delivers "SCOM-as-a-service" by hosting the SCOM infrastructure within Azure enhancing the Azure Monitor experience while catering to the migrating customers. Customers can spin up a new instance of SCOM MI and the associated components like SQL MI easily then connect to resources running in Azure or on-prem for in-depth monitoring, alerting and reporting. Along with integration with Azure Monitor services like Log Analytics, Grafana and alerting, customers also benefit by preserving their current investments in SCOM including SCOM management packs.
Read the Microsoft announcement
Alongside the release of Azure Monitor SCOM Managed Instance, Silect is releasing new versions of MP Studio, the Silect Operations Portal as well as the Power BI Dashboards for SCOM which provide full support for this new monitoring service.
The new release of MP Studio fully supports SCOM MI and helps customers get the most value from their SCOM MI deployment. MP Studio allows customers to work with management packs throughout their lifecycle including authoring, tuning, version control and much more. MP Studio also includes an expanded Migration Assistant making the move from on-prem SCOM to SCOM MI fast and easy. In addition, the ability for MP Studio users to work with management packs offline now takes on new significance and reduces or even eliminates the need to have an on-prem SCOM development environment.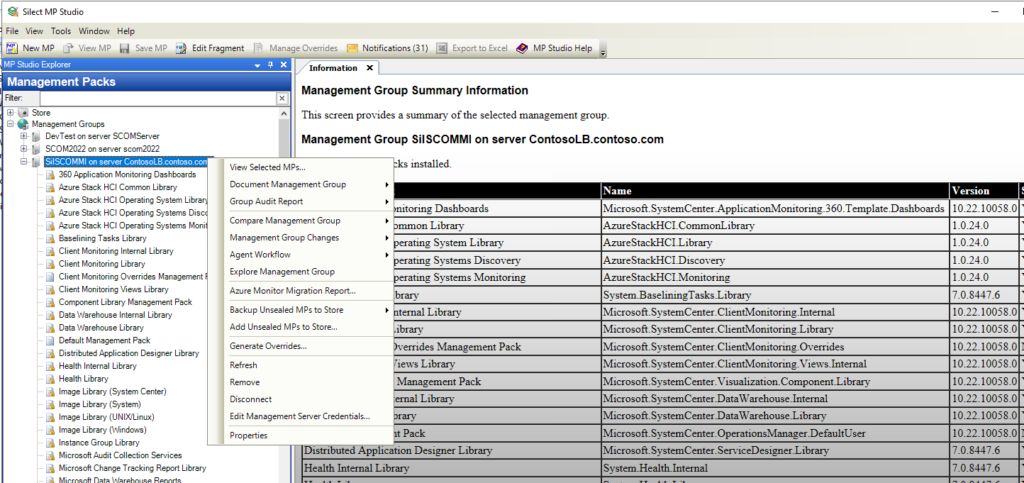 Silect is also releasing a new version of the Silect Operations Portal which delivers a web portal experience to work with SCOM MI management packs as well as maintenance schedules, notifications and more. The Silect Operations Portal enables IT groups to provide self-service capabilities to other stakeholders allowing them to view and make changes to monitoring configurations, set maintenance schedules as well as manage their notifications. The Portal also includes a new MP Wiki reporting experience and an extensive REST API and associated development resource kit enabling endless automation scenarios.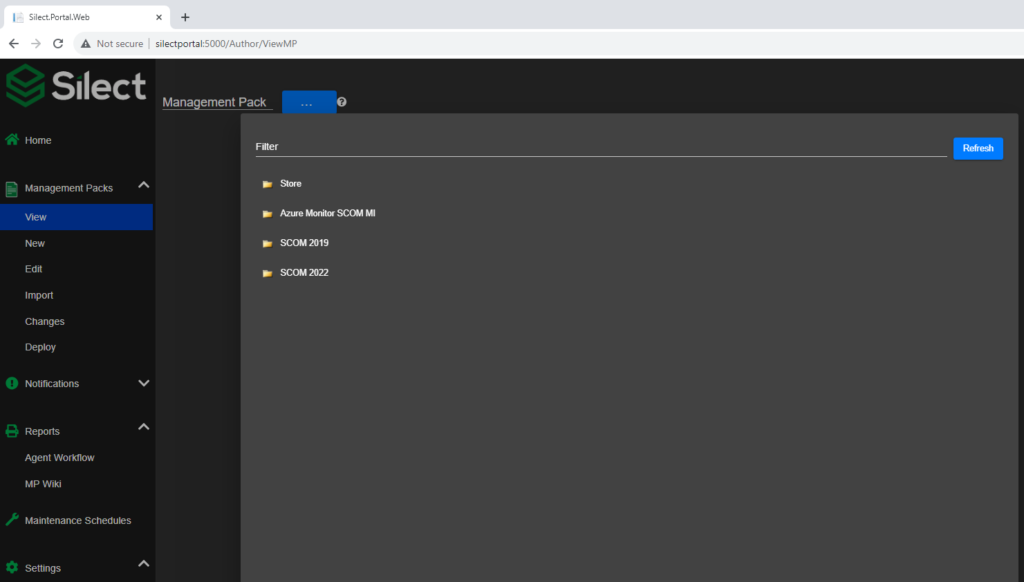 Learn more about the Silect Portal
The Silect Power BI Dashboards for SCOM leverage the rich presentation and analytics features of Power BI to provide you with an in-depth look at the state of your IT infrastructure as well as the state of all Azure Monitor SCOM Managed Instance components. The dashboards provide valuable insights into alerts, alert trends, configuration churn, management pack activity and more and can also be used to effectively help manage the costs of SCOM MI.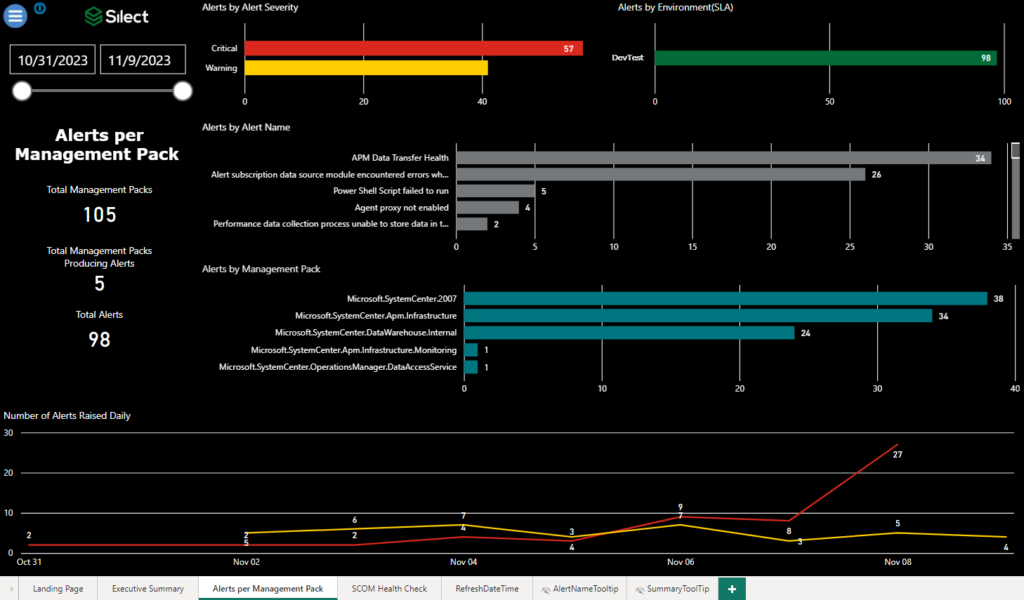 For more information visit https://www.silect.com/products